Lol, is it bad to combine a Monday Mingle & a Top Tuesday...nah didn't think so either.
And while you're here I have some great giveaways going on (see top of right column) & I AM SUPER DUPER excited about the one to come tomorrow. Seriously, you don't want to miss it.
I've came across the cutest blog,
Life of Meg
...and was just dying to participate in her Monday Blog Hop.
Come play along by clicking the button.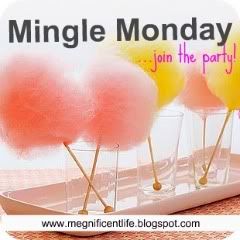 And of course I love participating in Taylor's Top 2 Tuesday
especially when the top has to do with clothing.....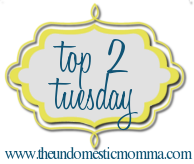 Today's
Tuesday's topic
was
is
Top 2 Outfits your loving for Spring
(And being I'm pregnant I thought I would do maternity things)
1. Old Navy's Flower Graphic Tank Dress (found
HERE
)
2. Old Navy's Tie Belt Cardigan & Maternity Twisted-Neck Roll-up Tee
(Found
HERE
)
And don't forget to come back tomorrow to see the giveaway I've got up my sleeve!